Change Play Business is a new design-led workshop using techniques of play together with serious business strategic thinking to transform both existing and emerging businesses. Random connections, fun, trial and error, imagination and action are combined with business acumen, economical and social awareness to set ambitious targets and identify new revenue streams. Working in eclectic teams and "buying" the know-how of our experts such as lawyers, brand and business consultants, social media experts and innovation leaders, you will be transforming new ideas into feasible action plans.

From Own-It: Change Play Business website
29.11.10 at the ICA London. Presentation by Martin Raymond
The Future Laboratory: Challenges in the 21st Century: Social, Economic and Environmental Trends That May Affect Your Business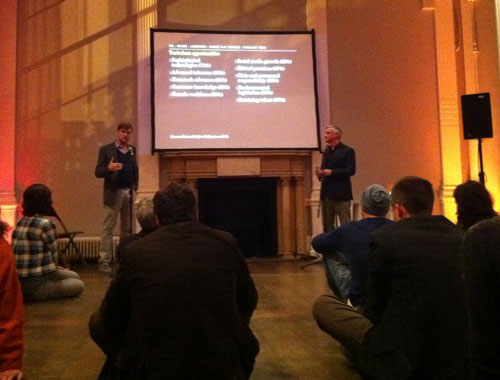 30
.11.10 at the ICA London. Change Play Business Prototype Event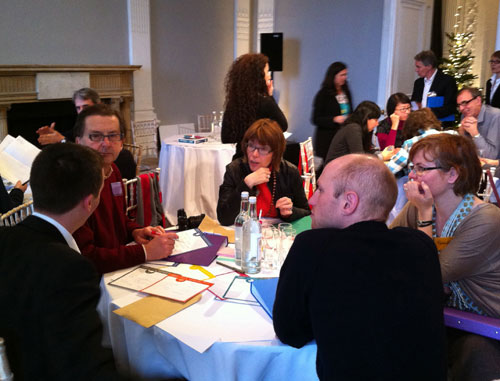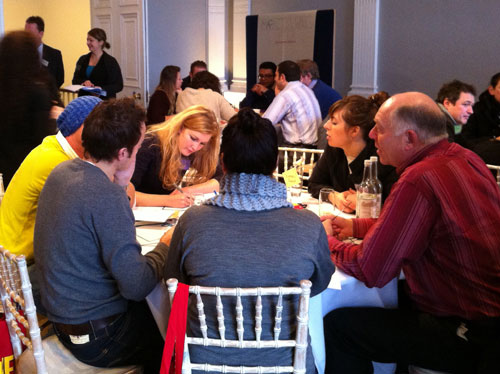 Prior to the prototype session, CSM MA Innovation Management students were invited to test out this experimental process designed as a game that consists of players of different strengths, from various professional backgrounds. Our goal was to generate new business ideas from concept to strategy to implementation using innovative methods.

24.11.10 Change Play Business Beta Testing with CSM MA Innovation Management Students: